Rock Legends Cruise XI
The floating rock festival with a cause, sailing from Miami to Puerto Plata, Dominican Republic on Independence of the Seas.
I LIKE HOW THIS SOUNDS!
Want to see what this is all about?
I'M SOLD!
I'm ready to buy, but have a question or two...
What Passengers Think
I can honestly say the cruise was incredible – from the music, food, drinks, and service from all involved. Everyone was cheerful and helpful. The Gary Hoey Jam was. The ultimate. I was tired and did not think I would be able to stay awake or stay on my feet all night long. All of the food establishments were very tasty and clean. Considering this is the peak of flu season, I think the ship was very clean and the staff went above and beyond to keep it that way. Great time had by all. Thank you everyone involved.
My wife and I will NEVER MISS The Rock Legends Cruise. We make at least a 2 week vacation out of it, driving down from Cleveland. Pam and the staff at NAHA do an incredible job every year. Whenever we think it can't get any better than this, it does. It's a RocknRoll Fantasy. Love to all.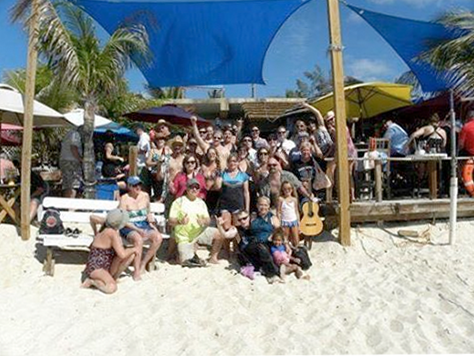 We hope you'll join us this year on the Rock Legends Cruise!- The RLC Lifers