Rock Legends Cruise IX
Guaranteed best time of your life since you were eighteen years old.
I LIKE HOW THIS SOUNDS!
Want to see what this is all about?
I'M SOLD!
I'm ready to buy, but have a question or two...
What Passengers Think
2018 was our first Rock Legends Cruise and as soon as we got off the boat we booked RLC7 for 2019. The entire experience was such a good vibe. Everybody on board from passengers to artists are just having a great time. It's not hard to do when everyone around you is happy.
I made 33 concerts this trip, and my wife had to miss a few. We had to miss quite a few meals to make all the concerts, but it was worth it. Also made 3 photo ops. Coming from Alaska we seldom get the chance to see a concert much less 33 in 3-1/2 days. My rating is still the same, on a scale of 1 to 10, RLC is a 100 (yes, one hundred). Thank you Pam, may you rock on for many more cruises.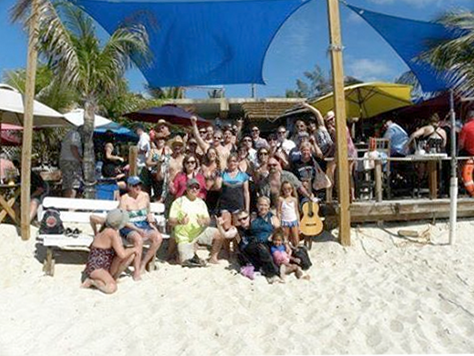 We hope you'll join us this year on the Rock Legends Cruise!- The RLC Lifers