Rock Legends Cruise IX
Guaranteed best time of your life since you were eighteen years old.
I LIKE HOW THIS SOUNDS!
Want to see what this is all about?
I'M SOLD!
I'm ready to buy, but have a question or two...
What Passengers Think
First time on RLC cruise and it was, by far, one of the best damn times I've ever had in my life! Loved every band we saw, especially Sammy, Bad Company and Artimus Pyle! Had already booked for VII before we even went on this one and won't be giving up my reservation for anything! I do agree with another reviewer that the chair reserving/holding on the deck needs to be addressed and the smoking everywhere on deck 11 was a little much. Thank you NAHA for nailing it for us true rockers!!
This was our first RLC, we REALLY wanted to do this one because of Uriah Heep and The Circle. The fact that Steppenwolf, Blue Oyster Cult, and Bad Company were on it also just sweetened the pot. It was our first time seeing Todd Rundgren, Gary Hoey, Quiet Riot, Artimus Pyle and Elvin Bishop, who were all great! We caught parts of some of the other bands and unfortunately some not at all. We didn't leave the ship at all because there just too much GREAT music!
The artist we met were all very nice. Loved the Meet and Greets. And now we have new bands to follow.
My only complaints ( and they wouldn't stop my husband and I from returning) were the saving of the chairs with towels, and the staff in the buffet room seemed ill equipped to handle the crowds, which were predictable. Also, I thought the buffet room should have had longer daytime hours, that would have helped with tables not available. But we weren't there for the food or the destination. We were there for the non stop music. Gary Hoey and the All Star Jam was the best surprise, we didn't move for 3 hours, didn't want to miss a second of that great show. Gary was a terrific host.
We will be back! Oh and fun swag too!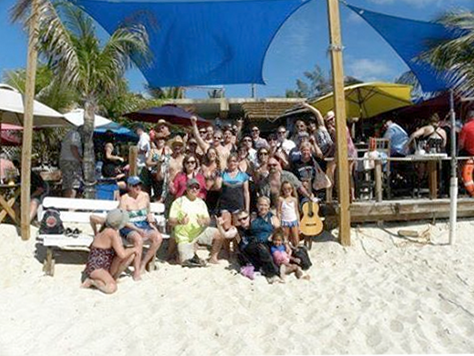 We hope you'll join us this year on the Rock Legends Cruise!- The RLC Lifers