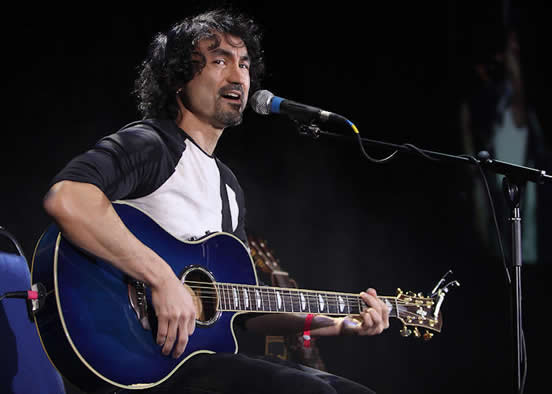 Artist Links
About Steve Rodgers
Steve Rodgers, singer songwriter, has been busy this year recording his much requested second LP. His songs reflect his passion for life's depth, mystery and wonder, recorded with his new band of like-minded musicians. Critics compare his music to a mix of Jack Johnson, Paolo Nutini and Cat Stevens. Steve grew up surrounded by great music and at a young age he used to listen to LP's from his father's eclectic record collection, mostly blues records, The Beatles and his favorite, Led Zeppelin.
At 14 he began to write his own songs on guitar and piano. He started a band with his friends at 17, 'Lost Sons of Davros'. From the 'Lost Sons' came 'Boa' with a few new members including Steve's sister Jasmine – they created two great albums – their first single 'Duvet' was the title track to the Japanese multi award- winning animation series Manga 'Lain – Serial Xperiments'. They toured the States, the UK and after much partying, Steve decided to follow his own path. Along the way he saw how amazing and deep life really was and wanted to reflect that in his songs. In the past few years, he has 'special guested' at Wembley for Bad Company, Aerosmith's Joe Perry, and the Robert Randolph Band. His touring has included supporting Bad Company in the UK and Japan and has headlined dates in the UK and Canada. During 2013 Steve supported The Deborah Bonham Band, T'Pau and Midge Ure throughout their respective tours in the UK and Europe. In 2014 Steve so far will be supporting the Chris Spedding Band on their tour, playing the UK Festival scene as well as touring and releasing his new album.
Led Zeppelin's Jimmy Page: 'He's fantastic'. (Wembley Arena)
Queen's Roger Taylor: 'Great singing and songwriting – I'm impressed'.