Rock Legends Cruise IX
Guaranteed best time of your life since you were eighteen years old.
I LIKE HOW THIS SOUNDS!
Want to see what this is all about?
I'M SOLD!
I'm ready to buy, but have a question or two...
What Passengers Think
This was my 11th cruise overall but my First RLC! And I can simply say it's the BEST I have been on. It was more than anything I could have imagined. Everyone was there for one purpose, and that was to ROCK OUT! I loved all the bands, I loved how everyone was just happy (tough to come across now adays). I am HOOKED. I initially didn't think I'd be able to attend VII, (going on a Hawaiian cruise in April 2019), but I'm working it to make it happen (my suite mates already booked me so I have a room, just gotta figure out $$-but I'LL BE THERE). I met so many great people, the music is my genre of music and it's just a great time! Looking forward to many more, and it really is for a great cause (NAHA). m/ ROCKSTAR!!!!
2018 was our first Rock Legends Cruise and as soon as we got off the boat we booked RLC7 for 2019. The entire experience was such a good vibe. Everybody on board from passengers to artists are just having a great time. It's not hard to do when everyone around you is happy.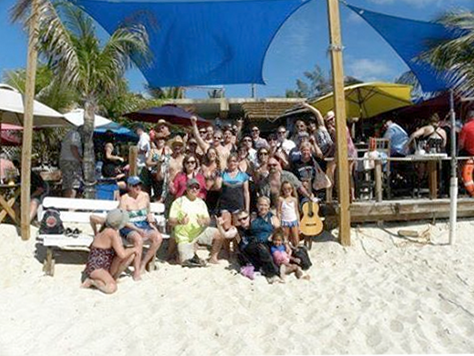 We hope you'll join us this year on the Rock Legends Cruise!- The RLC Lifers