Rock Legends Cruise VII
Guaranteed best time of your life since you were eighteen years old.

I'M INTERESTED!
Want to see what this is all about?
I'M BOOKED!
Already booked and have a question?
What Passengers Think
We signed up for our first RLC Cruise (VI) 15 months in advance and counted down the days the entire time. I worried myself that it couldn't possibly meet my own mountain-high expectations after that long wait. It absolutely did. Every band that we saw played at an amazing level (and some of them are over 70!). And they cared. These groups love playing this gig. It shows.

The ship and its crew were wonderful. Food was good. We had great weather. And to top it off, the people are amazing! Such a beautiful, hip, relaxed and respectful gathering of rock fanatics. This is truly my tribe and my vibe.

Can't make RLC VII unfortunately but we're just waiting for the announcement for RLC VIII later this year. This cruise is rock's best kept secret.
If you love music the way we do, then this is the cruise for you! It is a marathon of bands playing at all times till at least 2 am. Always something to do, no down time just dance dance dance! The people on the cruise are so much fun as well as the musicians whom are always willing to strike a pose! We have met incredible people and made some amazing friends . My only complaint is that the cruise ends 🙁  Nobody wants to get off the ship, just stay on and watch bands forever! We are Rock Legends Cruisers for Life!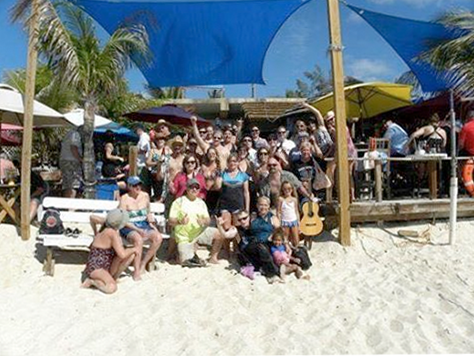 We hope you'll join us this year on the Rock Legends Cruise!- The RLC Lifers