Rock Legends Cruise VII
Guaranteed best time of your life since you were eighteen years old.

I'M INTERESTED!
Want to see what this is all about?
I'M BOOKED!
Already booked and have a question?
What Passengers Think
If you love music the way we do, then this is the cruise for you! It is a marathon of bands playing at all times till at least 2 am. Always something to do, no down time just dance dance dance! The people on the cruise are so much fun as well as the musicians whom are always willing to strike a pose! We have met incredible people and made some amazing friends . My only complaint is that the cruise ends 🙁  Nobody wants to get off the ship, just stay on and watch bands forever! We are Rock Legends Cruisers for Life!
We were first time cruiser's. Definitely the BEST vacation ever!!! Five of the most relaxing, stress free, days of a fun filled vacation.. We cannot say enough… the ship was clean, well managed, and beautiful.. venues were excellent. Rock Legend's did an excellent job with the line up…loved ALL the music we could see and the goodies with the Rock Legends Cruise were very well thought out.

Thanks to everyone for the memories..hope we can do it again someday soon.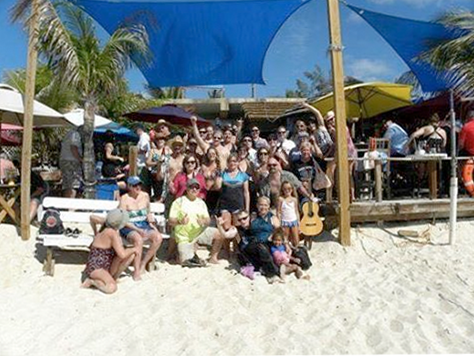 We hope you'll join us this year on the Rock Legends Cruise!- The RLC Lifers