Rock Legends Cruise VII
Guaranteed best time of your life since you were eighteen years old.

I'M INTERESTED!
Want to see what this is all about?
I'M BOOKED!
Already booked and have a question?
What Passengers Think
This was our first cruise as well as first RLC. What a blast! NAHA knows how to do it right! Practically non stop music from big named artists to fabulous up and coming musicians, this cruise rocks! I got hooked for Sammy but seeing some of the other artists were also highlights! And everybody we met was very cool! Maybe not for VII, but we will be back in the future!
We've been on cruises before, but this one was so different and so much fun! Leave your dressy clothes at home. Pack your concert T-shirts and you're good to go. The music is top notch and yes they still sound great!! I feel like it was a once in a lifetime experience (unless I go again).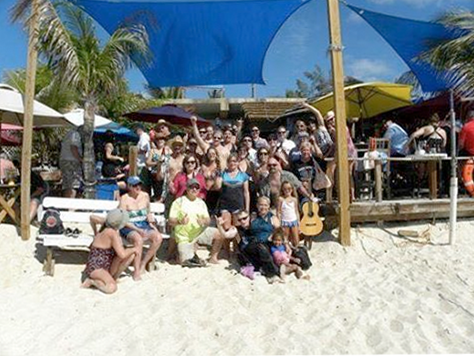 We hope you'll join us this year on the Rock Legends Cruise!- The RLC Lifers